Term in Review - 8 December 2023
From the Senior Leadership Team
As we embark upon our summer holidays, we express our gratitude for the privilege of leading such an extraordinary community comprising of students, parents, and staff.
The past year has been nothing short of amazing, and we take immense pride in the numerous achievements and successes of our students. Your ongoing support and dedication have played a vital role in making these accomplishments possible.
At our recent Valedictory celebration, Principal Kayrooz's warm congratulations and support resonated with everyone present. Her passion for the Academy was palpable, and her inspirational words of personal advice left a lasting impact on students and parents alike. She instilled confidence in our graduates, emphasising that they hold the key to the future. With their perseverance, integrity and ambition, we know they will go far. Quoting Ralph Abernathy, Ms Kayrooz reminded them, 'I don't know what the future may hold, but I know who holds the future.' Graduates are encouraged to embrace a life free from the fear of making mistakes, as mistakes are essential for true learning. Ms Kayrooz received the following feedback from parents, Mr and Mrs Lord:
"What a wonderful evening it was on Friday night at Brisbane City Hall. Rob and I are so thankful to you and your staff for all that you did to create a special and memorable event. Emilia had a wonderful time with all her friends, and they have been sharing the photos and memories over and over.
I must commend to you the QASMT marketing team, who upon noticing my husband arrive at dessert time (storm delayed flight from Sydney), came and offered to take a photo of our family. We were so touched they would be so thoughtful. We look forward to seeing it!
We have been blessed to have both our children, Jack and Emilia attend QASMT. They have received an excellent education with the best teachers in a supportive school community. You and your team have created a learning environment that has given them a firm foundation for their future studies and endeavours. We will miss QASMT and the Toowong Campus (my husband attended Toowong State High School) and wish you and the school all the best for the years ahead."
Reflecting on the past term, we value so many memorable moments and exciting events. On World Teachers' Day, we took the opportunity to celebrate the outstanding contributions of our teachers and support staff. Special thanks go to our wonderful Chaplain, Denise, for organising the celebration. Special thanks also to an amazing group of students - Aaron, Imogen, Liesel, Hannah, Charlie, Ryan and Liam - who took the initiative to honour our teachers in a truly sincere manner. They crafted numerous cards and produced a thoughtful video, which was showcased on the large monitors throughout the Academy. A warm thank you also goes to our Year Level Parent Representative, Tamsin, for orchestrating such a splendid and appreciative initiative. The term presented a myriad of opportunities, and while the list may not be exhaustive, please find a summary below.
2023 Chess Championships
FTC State Qualifiers
FLL National Robotics Competition
STAQ 2023 Science Competition
Winning the Miskin Cup
Brisbane Next Gen Portrait Prize - Evan
Queensland Symphony Orchestra Program – Leonardo
Queensland U15s Cricket team – Tanvi
JSC Volleyball Competition
Australian School Championships for Judo – Yoyo
U16 Volleyball Team – Loti
Queensland Junior State Netball Competition – Maya
Pacific Games 2023

Our students thoroughly enjoyed all of these activities and we would like to thank the many teachers, support staff and parents who made these opportunities a reality.
We maintain a commitment to enhancing every aspect of our Academy. Our focus extends beyond the academic growth of our students and encompasses their holistic development. The Wellbeing Working Party, comprised of teachers, support staff and students, have invested significant time in developing student resources aimed at student wellbeing. They also introduced Mindful Mondays which were a great success. Recognising the significant impact of social and emotional learning on academic achievement, our house structure underpins our commitment to nurturing the overall wellbeing of our students.
Unfortunately, there has been a decline in student attendance and whilst we understand that the global pandemic presented unforeseen challenges, we now need to return to business as usual. While we have accommodated families travelling during term time, a more stringent approach will be implemented next year aligned to the Department of Education's absence criteria. Unless deemed a genuine emergency, approvals for leave during term time will not be granted. Vacations, family visits, engagements, wedding ceremonies etc are expected to be scheduled exclusively during official holiday periods. The Academy will continue to support applications for academic and sporting competitions.
It is imperative to recognise that academic success surpasses the realms of effective teaching and student engagement; consistent attendance plays a pivotal role. Each school day bears significant weight in shaping the educational path of our students. Extensive research conducted by the Australian Institute for Teaching and School Leadership (AITSL) emphasises the unequivocal negative correlation between absenteeism and academic performance. Therefore, it is imperative that we collectively prioritise maximising the value of every school day to foster the success of our students. 'Education is the most powerful weapon which you can use to change the world.' - Nelson Mandela
There are a number of important operational updates commencing at the start of 2024. The Research Centre hours are 7:30am – 4:30pm Monday to Friday. It is important to note that at all times, the Research Centre is designated as a quiet study space, including lunch times. Middle School students can book a collaborative working space at the Research Centre reception. The Refectory space is open to Year 12s only and will be monitored by CCTV.
From 2024, in line with all other Department of Education schools, mobile phones must be 'away for the day' and students are not permitted to use mobile phones during school time. 'Away for the day' will support schools to maintain a strong focus on educational achievement, student wellbeing and engagement by:
providing optimal learning and teaching environments.
encouraging increased face-to-face social interactions between students.
promoting the health and wellbeing of students through increased social interaction and physical activity.
reducing the potential for students to be exposed to the negative impacts of the digital world, resulting from unsafe or inappropriate technology use.
Mobile phones may be brought to the Academy; however, they must be switched off and not be visible at any time throughout the school day. Notifications on wearable devices, such as smartwatches, must be switched off so that phone calls, messages and other notifications cannot be sent or received during school hours. This also applies to student attendance at school activities such as school sport, excursions and camps, unless otherwise determined by the Principal. Students are not permitted to bring any mobile phone or wearable device into an examination.
Students are allowed to bring mobile phones and wearable devices to school to:
support safe travel to and from school.
make contact with parents, friends and part-time employers outside of the school day.
During school hours, urgent communication between students and parents should be directed through the school office. Non-urgent communication between students and parents should be done via email. More information can be found in the policy Responsible Use of Electronic Devices and Mobile Phones.
Our gratitude extends to our Year level Parent Representative parents and numerous other parents who have contributed throughout the year. It was wonderful to celebrate you at the Festival of Creativity during the 'thank you afternoon tea' and 'end of year dinner'. A special thanks to our parents who have volunteered in the tuckshop. We deeply value the genuine partnership we have between home and school and wish to recognise the significant role you play within our community. Your collective efforts have enriched our experience, creating lasting memories and a sense of shared learning.
We also want to take a moment to express our appreciation for the outstanding teachers we have at QASMT. Our teachers, through their commitment and passion for fostering academic excellence, play a crucial role in inspiring and supporting our students. Beyond the classroom, their dedication contributes to the overall culture at the Academy. As we look back on the achievements of the past term, it is clear that the hard work of our teachers has been vital to the growth and success of our students. Their efforts, innovative approaches, and care for each students' development are truly commendable. We extend our gratitude to our teaching staff for their ongoing dedication to providing a valuable educational experience at QASMT.
As we approach the festive season, we wish the entire QASMT school community a relaxing, safe, and joyous holiday. In late January, Principal Kayrooz will be in touch to share the celebratory achievements of our 2023 cohort's Diploma results. School will resume on January 22, 2024, for Year 7 and new Year 10 students, and on January 23, 2024, for all other years. Your continued support and engagement make our school a truly special place for our children.
Kath Kayrooz, Principal; Tanya Haggarty, Associate Principal Academic; Kerry Bullock, Associate Principal Teaching and Learning; Catherine de Freitas Pessoa, Deputy Principal Performance; Peter Collins, Deputy Principal Engagement and Sandy Davey, ISSF Program Manager
From the Deputy Principal Senior Years
As the year draws to a close, now is a perfect time to stop and reflect on all that we have achieved together this year.
Reflecting on the year that has been, I am extremely proud of our students and teachers, they certainly embody what it means to be an IB learner – they are caring, reflective, balanced, knowledgeable, open-minded, principled, inquirers, communicators, risk-takers and thinkers.
Year 12 DP Curriculum
Congratulations must go to our Year 12 cohort who completed their schooling journey on the 10th of November after three weeks of intense final IB examinations. Our students sat their exams with the upmost of integrity, and their behaviour during this time was exceptional. As the exams came to an end, we celebrated with the Year 12 Farewell Assembly and the Year 12s had their final walk around the courtyard to say goodbye to their InSteps, friends and teachers. Following this was a spectacular Valedictory evening at the Brisbane City Hall, which was a beautiful way to end their time at QASMT. To our Year 12 families – congratulations, what an impressive achievement to have supported your child through their entire school journey, they could not have done it without you. To all our Year 12 students – we wish you all the best with the release of results in January, and with your next steps in your journey!
Year 11 DP Curriculum
Our Year 11 students are now well and truly into their Diploma. They have completed their final IB English IO and TOK Exhibition and have begun their Extended Essay this term. Many students have started to collect data for their Science IAs, and students in Economics have had their first IB assessment draft due. These upcoming holidays are a good time for our Year 11 students to reflect on what has worked well for them in their Diploma so far, and to begin to plan how they want next year to look. But it is also essential that students allow themselves to rest and unwind before Year 12 begins.
A very special part of our collaboration with UQ is our EE UQ-Mentor Program, which is growing each year. Through this program, students undertaking their EE in Year 11 are able to register their interest to be mentored by a UQ collaborator as well as a subject teacher. As we celebrate the successful end to the program for the 2023 cohort, we are also celebrating the wonderful start to the 2024 cohort program. I am looking forward to seeing what our 2024 cohort students produce with the support of their teachers and UQ-EE mentors, as well as our EE Coordinator, Ms Chetty.
Year 10 DPP Curriculum
This term has been a busy term for our Year 10 students, they have wrapped up their Diploma Preparation Programme across all their subjects and are about to start in their Diploma next year. Our students were able to spend some time each Wednesday afternoon, guided by our Careers Guidance Officer, Ms Judge, thinking about their pathways after their school completion, and I hope they found this time to be valuable.
As preparation for the transition into their Diploma, one of the best things you can do is make sure your child has all their stationery and textbooks and are feeling prepared for their Diploma. It is important that students take a well-earned break during this holiday time and come back refreshed and ready to learn next year.
Spotlight on ATL
At the end of each term, I highlight the IB approaches to learning (ATL), and this term I want to remind you of all the IB ATL: thinking, communication, research, self-management and social skills. It is through these different approaches to learning that students are able to learn how to learn. I have seen these ATL in every subject this year across all year levels in our school. I have seen students use their social skills to work in teams where their individual strengths are harnessed to produce work that a single individual could not have; I have seen research undertaken by our students that have impressed visiting university leaders; I have seen and heard students communicate their complex work with eloquence and impressive confidence. But I want to ask you to reflect with your child - where and when did our students feel they used these ATL this year? Where does your child feel they could use ATL more next year? Together, with our dedicated teachers, we have been working on ways to further embed ATL in our learning and teaching across QASMT, and next year I look forward to sharing with you how ATL are used at the Academy.
To end this year, I would like to thank our wonderful students for their dedication to their learning over 2023. I would also like to thank our wonderful teachers, support staff, the leadership team, and our engaged parents and caregivers – we are a dedicated team driven by the same vision to provide our students with access to a world-class innovative education so they can become the best learners they can be.
Have a wonderful and well-earned break over this coming holiday, make sure you take the time to unwind and relax, and see you all again in 2024.
Esme Hatchell, Deputy Principal Senior Years
From the Deputy Principal Middle Years
Throughout Term 4, our Middle Years' students have continued to shine in many different areas of QASMT life.
QASMT offers all students a range of activities and experiences outside of their general curriculum studies.
It is wonderful to see so many students tackling the challenges these activities and experiences bring. These opportunities have included the Year 9 Journey and Calling ceremony; successful participation in a range of state, national and international competitions; sporting tournaments and finals; fundraising efforts for house charities and subject celebrations and showcases; to name just a few. Student enthusiasm at QASMT is infectious and I know our Middle Years' students will look back fondly on their many experiences.
On the academic front, in October we celebrated student achievement at our annual QASMT Awards Ceremony. This year was the first year that we held a Middle Years only Awards Ceremony and it was a great success. As the pinnacle event on the academic calendar, it was very pleasing to see a large volume of Middle Years' students on stage accepting a range of academic and special awards. Congratulations students.
Congratulations also to our Middle Years Academy Captains for 2023, Charlie and Alea, for leading the student cohort so exceptionally well this year. I thoroughly enjoyed working with you. Your enthusiasm for your roles and willingness to lead your fellow students was very impressive. Well done.
As we look towards next year, I too look forward to working with our Academy Captains for 2024, Joy and Abby. I know how much you are both looking forward to fulfilling your important roles next year and I am certain you will lead well.
And finally, I give thanks on behalf of the entire Middle Years community to our Middle Years' parent delegates for their tireless efforts this year in supporting our families and the Academy - Mr S Kataria, Ms A Tibbett, Ms T Terry, Ms R Bissett and Ms A Achari.
A reminder to all students, parents and caregivers that next year we will have a new mobile phone policy in place, in line with the Queensland Government regulations. In 2024, all students must have their mobile phone switched off throughout the school day. Additionally, all wearable devices must not have connectivity.
We have updated the QASMT Responsible Use of Electronic Devices and Mobile Phone policy in line with this regulation. This updated policy is available on our website.
I would like to end by thanking all Middle Years' students for a great year. I wish everyone a safe and relaxing summer break.
Kirsten Baker, Deputy Principal Middle Years
From the inclusion team
As our 2023 school year ends, I want to thank all the families and students we worked with this year as part of Inclusion at QASMT.
With the Department of Education's Equity and Excellence strategy as a key priority, it is not surprising that the portfolio is growing and that my focus on this strategy is important work. A large amount of the new priorities falls under the portfolio of Inclusion and Wellbeing.
Connection and belonging are what underpins what we do as the numbers of students we support has grown this year, and will continue to grow. I look forward to collaborating with families and students next year to help support you in 2024. I would like to wish not just our Inclusion students but all our students and families and safe and happy holidays.
https://intranet.qed.qld.gov.au/about/PrioritiesandInitiatives/Pages/equity-and-excellence.aspx
Our new Student Leadership Team
The newly appointed captains for 2024 have already been hard at work. Portfolio Captains have been planning dates for events and working to have them calendared on what is a busy school calendar. Several of our traditional events will be going ahead in 2024, with the addition of some new and exciting opportunities for students to be involved in Academy life. Please ensure to check the Academy calendar to see what you might like to be involved with in 2024.
Our Academy Captains have also started official duties, one being the Remembrance Day Service. This is the first time our Captains have been to this service with the Toowong RSL, and it is lovely to see that they were able to represent the Academy community this year. I would like to thank Mr Bray for accompanying the captains. I know it is with pride that the students had the opportunity to attend such an important event with you.
Jane Manwaring, Director Inclusion and Wellbeing
From the Department of Language and Literature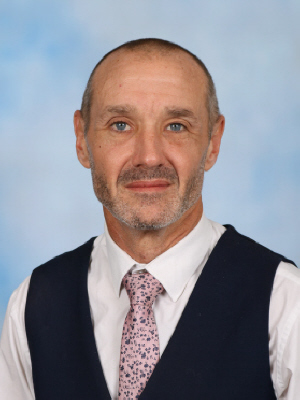 Term 4 has seen our students continue to engage with the written, spoken and performed word across a variety of genres and modes this term.
As ever, our students always find ways to combine creativity with rigour to produce work that is unique and excellent – this is the case with Term 4 for 2023.
Our Year 7 students explored a variety of social justice issues that were presented in the form of a range of poetic forms. They engaged with a curated anthology in preparation for their first experience of timed-writing conditions within secondary school. This unit and the work that we have seen completed, places them in a strong position as they prepare for language analysis within timed writing conditions.
Year 8 showed us that they could vary their pace, pitch, delivery, and language to evoke a particular response from an audience. In studying the United Nations Sustainability Development Goals, students refined their thinking and created a group drama which was accompanied by a persuasive speech to show the real-world experience of those affected by non-sustainable practices.
Shakespeare was the focus for our Year 9 students as they sat their first block examination for English Language and Literature at QASMT. Students married the skills of analysis while providing insight into whether love and or relationships really empowered individuals within the context of William Shakespeare's works.
Our Year 10 students explored several varyingly articulated Global Issues in response to texts that focused on the real-world lived experience of those who have had to migrate from country to country. Across a range of genres, and text types (poetry, photo essays, narratives, campaigns), students conceptually and empathically framed their various analyses to demonstrate an insight into the effects of forced and economic migration.
Our Year 11 students completed their Internal Assessment for their IB Diploma (The Individual Oral). We are pleased with their focus, application, and the outcome of all the hard work that students put into this important task. Additionally, Year 11 completed their first attempt at a Paper 2 which is a timed essay in examination conditions with no access to notes or reference materials. We are proud of the positive outlook and growth mindset of our Year 11s as they move into the second year of their IB Diploma journey.
Finally, Year 12 students enthusiastically attended the tutorial programme in preparation for the November 2023 examinations. We look with anticipation to the publishing of their results as we know that they have worked with focus and dedication in preparing for the culmination of the IB Diploma course.
Term 4 has been a term of accomplishment and purpose. Whether at the end of a course of study, or halfway through a course, we have seen students make progress in their understanding, engagement, and demonstration of skills. It is a privilege to see the creatively rigorous work that has come to fruition this Term.
David Bracken, Head of Department Language and Literature

From the Department of Language Acquisition - European Languages
Wilkommen! Bienvenue! Bienvenidos! salvete! Welcome!
2023 will soon come to a close and it has been a very successful year for both our language students and our language teachers. It is exciting to see how much progress students are making in one academic year and how much their intercultural understanding and language skills have improved. To maintain the language would only require five to fifteen minutes per day of targeted practice and this will hold everyone in good stead ready to start 2024.
End of Year Festivities
The end of Term 4 signifies the fast-approaching holiday season. This means it is a time for a multitude of different cultural and traditional celebrations. The whole school was invited to the QASMT-style Oktoberfest celebration. Our students most definitely had a lot of fun as these photos show!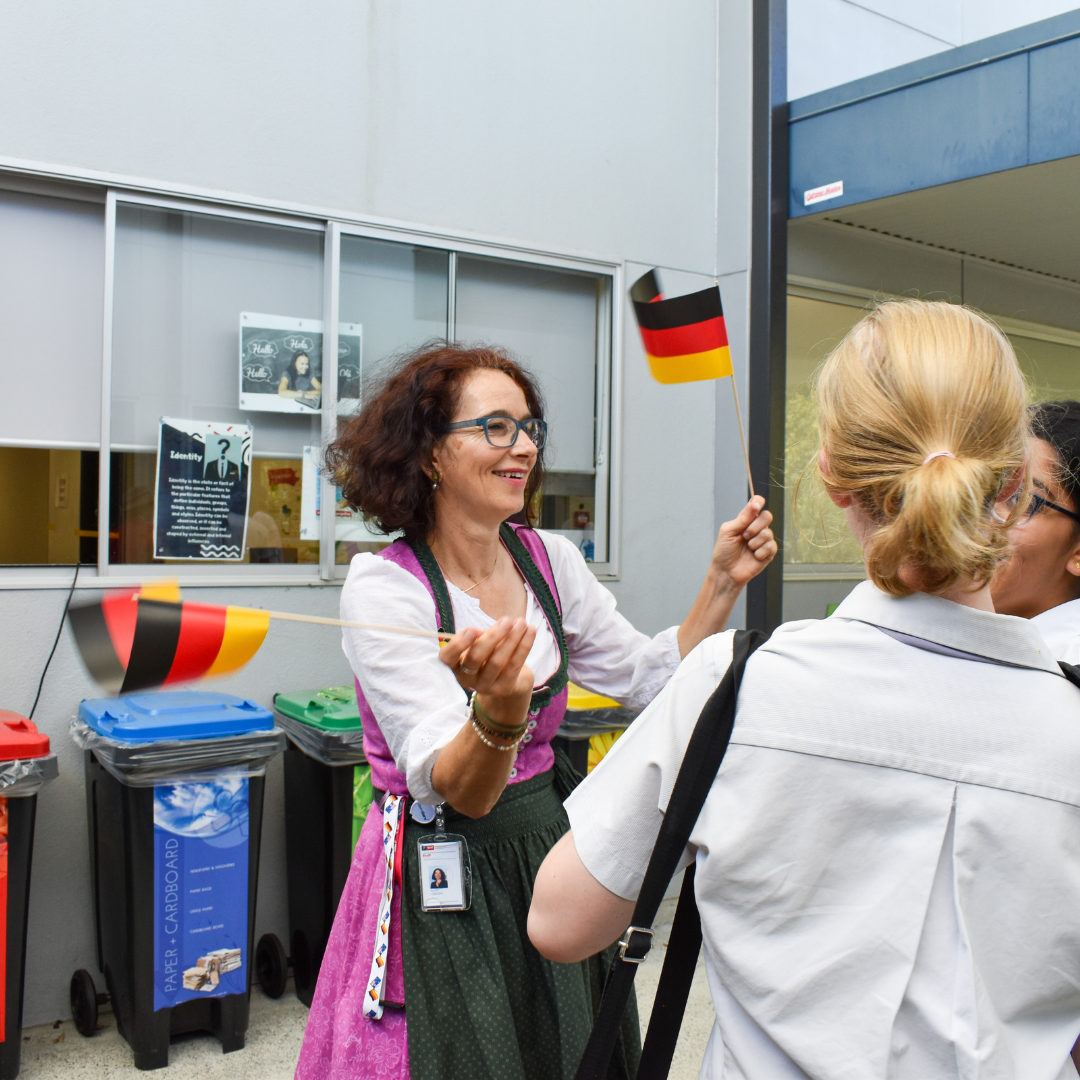 German Language Acquisition students also engaged with a very old German pre-Christmas tradition called the Lebkuchenhäuschen Dekoration. The many wonderful traditions in the weeks before Christmas in German-speaking countries all have one goal: to bring joy, excitement and fun in the countdown to Christmas - whether that involves Advent candles, calendars, art and craft or the decoration of gingerbread houses (Lebkuchenhäuschen)!
If you would like to do some holiday baking, the German Lebkuchen Christmas Biscuits are delicious!
Lebkuchen are spicy German biscuits that are associated with Christmas and are decorated with icing. They are a bit like gingerbread, but with a deeper, spiced flavour. They make excellent gifts for family and friends. Put them in a pretty, little gift box with some ribbon tied around it, for a special little touch. This dough is perfect for freezing, so make double and freeze half, wrapped in cling film or baking paper.
I would like to wish everyone a wonderful holiday break.
Bis später! A bientôt! Hasta la vista! valete! See you soon!
Kate Oxenford, Head of Department Language Acquisition - European Languages
From the Department of Language Acquisition - Asian Languages
As we bid farewell to 2023, let's take a moment to reflect on our languages students' remarkable accomplishments and anticipate the exciting opportunities that lie ahead.
National Speech Competition Triumph
We extend our heartfelt congratulations to Jyothika for securing 2nd place in the prestigious National Japanese Language Speech Contest. Her eloquent speech on the forthcoming phone bans in Queensland schools not only earned her recognition at the regional Brisbane contest, but also propelled her to success in the state finals on the Gold Coast and the national competition. The speech competition, scheduled to return to Brisbane in early August next year, provides a platform for budding speakers to showcase their skills. Let's harness the momentum from this year's success and aim even higher in the coming year.
Global Youth Forum: A Resounding Success
This term, the Asia Education Foundation and the Department of Education International hosted the culminating event at the Royal International Convention Centre for the inaugural Queensland Global Youth Summit. Students in Years 8-10 were treated to thought-provoking presentations from inspirational entrepreneurs and engaged in pitches addressing challenges identified in their school communities. Each year level group presented their pitch, relating it to the Sustainability Development Goals and proposed possible solutions. Following the event, an invitation was extended to all presentations to showcase their ideas at the Department of Education International conference in May 2024. Impressively, all three groups, comprising a total of 10 QASMT students, have submitted applications for this unique opportunity. We commend all students for their outstanding efforts, consideration, and encouragement of each other and those from other schools throughout the program.
Holiday Language Learning Opportunities
As we approach the holiday break, we encourage students to continue their language learning journey. Consistent exposure is key to success. Spending just five to ten minutes a day engaging with the language of study can significantly enhance vocabulary and skills. Simple activities such as watching TV or movies, listening to music, or borrowing books from the local library in the target language, can contribute to this immersive experience.
For those looking to delve deeper into language learning, consider participating in a week-long language course at the Institute of Modern Languages (IML) at UQ. Scheduled for early January, these courses cater to Years 9-12 students and cover a variety of languages including Chinese (Mandarin) and Japanese. Enrolments close on 19 December and there are sponsored places also through the Department of Education International. Explore the opportunities available at the IML high school program site for more information.
Wishing everyone a restful and language-filled holiday season. May the coming year be filled with even greater achievements and learning adventures!
Fiona Scarth – Head of Department Language Acquisition – Asian Languages
From the Department of Technology & the Arts
Greetings,
This is our final Term in Review for the Technology and The Arts Faculty. Looking back over the semester and the year, it has been a rich and rewarding learning environment for all our students.
Here is a summary of this term's learning:
Computer Science
The Year 10 Computer Science students showcased their Java programming skills by creating a text-based game using QASMT as a context. This experience allowed them to explore various challenges and tools in programming projects. Following this, the students delved into a case study, where they investigated cryptography and data encryption, exploring how modern IT systems protect against daily cyber threats and attacks.
Year 11 students also had a deep dive into their case study which explores the nature of rescue robots, navigation and machine vision algorithms. Students have expanded their understanding of these systems, as well as discussed the social and ethical concerns associated with systems that learn and assume things about us. In addition, the students have also broken ground on their final computer science projects, with a wide variety of bespoke and exciting software now in planning.
Digital Society
The Year 10 Digital Society students have been immersing themselves in the world of autonomous vehicles. The buzz around driverless cars have been a prominent topic in IT circles over the past few years, with several major companies venturing into this market. Understanding the nature and societal impacts of these technologies is essential for their effective implementation. Through engaging discussions and hands-on interactions with robots, students have explored the challenges in developing autonomous vehicles and gained insights into the existing limitations of current technologies.
This term, Year 11 students have been working on their individual inquiry projects, a multimedia presentation, where they formulate and respond to a research question on a theme of their choice. They have been exploring interventions to address diversity and discrimination challenges, such as how to bridge the gender gap in eSports.
STEM FUTURES ELECTIVES
Year 9 Disrupting the Market
Year 9 Disrupting the Market students have used this term to design and create corporate gifts for the International Students' Science Fair (ISSF) using Adobe Illustrator and the Trotec Laser Cutter. As the theme for this year's ISSF is "Sustainable Futures", students used a range of eco-friendly materials to produce a wide variety of gifts that represented QASMT's subjects or Academy houses. Students were able to flex their creative muscles as they were given free reign for their design ideas, and as a result, students produced wallets, calendars, puzzles and desk organisers for QASMT's guests.
Year 9 Future of Automation
Year 9 Future of Automation students used their mechatronic skills to investigate and build Arduino working prototype models to automate a system in their home to reduce our environmental impact. Exploring unsustainable systems around the home, students used microcontrollers, a range of appropriate sensors, input and output devices, and wrote code to automate the prototype solution. The protype designs included an automated robot that mopped the floors, plant watering systems, waste compactors, shampoo and hand sanitiser dispensers, a voice assistant, ultrasonic sensor opening rubbish bin, timed poultry and dog feeders, compost monitor, weather station display, shower motion sensor, auto fridge door closer, radio frequency identification (RFID) and keypad locking system.
Year 9 Biomedical Engineering (BME)
Our BME students inquired into personalized medication through the innovative use of 3D printing technology. Each student embarked on an individual journey, following the Design Cycle to navigate through the process of ideation, research, testing, and prototyping. With a focus on finding solutions, they explored the possibilities of 3D printing in creating customized medication. It was an engaging and transformative experience that allowed the students to apply their creativity and problem-solving skills in a cutting-edge field.
MYP Design
In Year 8 Design, students immersed themselves in the cultivation of algorithmic thinking skills through problem-solving using Python. The focus shifted towards creating a command-line math game designed to assist a specific user group with challenging math concepts. Throughout the term, students honed their ability to construct and apply flow charts, recognizing their significance in developing reliable and successful solutions. Through the creation of this command-line math game, students not only reinforced their technical skills but also grasped the importance of human-centered design. By tailoring the game to address the specific needs of the user group, students gained a hands-on understanding of the practical application of their problem-solving skills in a real-world context.
In our current term, Year 7 students are delving into the realm of autonomous vehicles through our SOI (System of Interest) titled 'feedback allows a system to function autonomously' in our Robotics unit. The advancement of autonomous vehicle (AV) technology is rapidly evolving, presenting numerous possibilities. AVs can be utilized for various purposes, including driverless taxis, robo-buses, parcel and food delivery services, long-haul trucking, lunar and challenging terrain exploration, entertainment rides in theme parks, and more. They have engaged in the exciting experience of block coding using a micro:bit to control an AV robot called Tiny:bit. As part of the assessment, students are tasked with researching applications for autonomous vehicles in the present or future, fostering creativity and imagination in the process.
A message from our Technology Ambassadors
Term 4 was an organisational term for the Technology Ambassadors aligning the awesome projects we ran this year for QASMT for next year. We welcomed our new team of Technology Ambassadors and we met with some external providers to look at some exciting new opportunities for next year. Keep your eyes on this space, 2024 is going to be GREAT!
The Arts
Visual Arts
Working in groups, the Year 7s have collaborated to produce a short silent film based on a fable. Students gained valuable skills in time management, storyboarding, filming and video editing. They thoroughly enjoyed being actively creative and learning through practical problem solving.
Working in pairs, the Year 8s created a Claymation about a STEAM influencer. The students gained valuable skills in collaboration, storyboarding, time management and creative thinking.
Music
Student driven inquiry-based learning was at the heart of our Year 7 unit focussing on Musical Theatre which required students to pitch a new musical theatre concept to a panel of producers, taking into consideration most aspects of putting on a professional production at a local performance arts centre. Students composed an original genre-specific song.
Creative inquiry drove learning in Year, 8 where students reimagined a piece or song into a different genre using refined composition techniques. Solo performances demonstrated technological innovation, inclusiveness or sustainability, including historical performance to practice new ways to enhance or distort sound.
Our Year 9 Soundtrack STEM Futures Music students used DAW and traditional music notation to compose music for video games. Manipulating the elements of music, many took inspiration from the industry to compose an original soundtrack to gaming sequences. Solo performances brought existing gaming soundtracks to life.
Overall, our students have been highly engaged in our innovative, future-forward offerings as evidenced in the high levels of success we are seeing in this term's reports. I want to take this opportunity to say a massive thank you to the Technology and The Arts team as this will be our last term together as a faculty.
Madeleine Brookes, Head of Department Technology & The Arts
From the Department of Individuals and Societies
As the year closes, I want to say a massive thank you to all students who have engaged so positively in their learning this year.
Whether it be one of the four facets of humanities studied in Years 7 or 8 - a STEM Futures elective or Business, Economics or Psychology - students learn to appreciate the world around them and explore the uniqueness of different perspectives. As teachers, we love to see the light bulb moments and are proud of our students' learning journey during the past 11 months. May all of our families have a safe and happy summer break.
Year 7 I&S Museum Exhibition
During Term 4, students worked as hard as Christmas elves on their research investigation, using primary and secondary sources to find answers on how global interactions in the past have affected identity and culture in a place of their choice.
Selecting one of their primary sources, they recreated an artefact which they exhibited (like the Abbey Museum) in Week 9 to communicate how this artefact helps support the judgements they made about these cultural changes.
It was wonderful to see the range of historical contexts covered by the students as well as their artistic talents.
Psychology
In Week 9, Ms Carrington and Mr Fay visited the Integrated Pathology Learning Centre at UQ. They got to see a variety of specimens including human brains with some affected by Alzheimer's Disease, Parkinsons Disease, and physical wounds.
They are very excited to share this information with the Year 11 Psychology students next year when they study the 'Brain and Behaviour' unit in Term 1.

Thank you to departing staff
The end of a school year is always a sad time to say goodbye to departing teachers who have made a significant difference to the students they teach and the colleagues they work with.
Brian Scutter joined QASMT in 2021 and brought with him a wealth of IB experience having taught in five other IB schools. Brian has been a wonderful colleague with his pedagogical approaches adopted by his fellow I&S staff. We wish Brian all the best next year while he takes a sabbatical year away from teaching. Clare Tyler has spent the past five years as an enthusiastic Economics and I&S teacher. She worked closely over the past few years with the service team and made a difference to students both inside and outside the classroom. All the best to Clare at her new school in 2024; we are sad to see her leave but are sure that she will appreciate a shorter daily commute. While currently on long service leave, David King will retire in Term 1, 2024. David has spent nine years at QASMT and losing his knowledge is simply irreplaceable. David was a wonderful ToK Coordinator and under his leadership QASMT has improved each year, with our outcomes for DP2, our students are the envy of the IB world. His contributions to Business Management and Economics also resulted in our recent Academy bests. We are not only losing three great teachers but three wonderful people.
In Week 3, students submitted their final exhibition which contributed to 33% of their total grade. During Weeks 5-8, one object along with a 350-word commentary, was displayed and viewed by all who entered upper L Block. As part of Week 5, ToK students read other commentaries before engaging in insightful conversations with each other about how different objects were used to address the same prompt, or to simply compare the differences in how knowledge is generated and interpreted.
Lyle Fredericksen, Head of Department Individuals and Societies
From the Department of Physical Sciences
We wish our graduating cohort of students all the best for the future as we eagerly await their results.
Term 4 has continued to be busy with our Year 11 Physics students having completed the practical component of their IA and our Experimental Science Extended Essays taking place during Week 9. However, the biggest event we have been planning for is the 19th International Students Science Fair 2023, hosted across QASMT and UQ in Week 10. No doubt it will be an unforgettable event filled with science projects being shared between schools from all over the world, giving students and staff the opportunity to collaborate and make new international friends and colleagues.
Physical Sciences MYP and STEM Futures News
Over the course of this year, our Year 9 students had an opportunity to undertake their choice in Physical Science STEM Futures subjects, which are semester contextualised science courses. It has been a pleasure to walk around and observe the learnings in Biochemical Solutions, Fuelling the Planet, Medical Physics and World of Reactions classrooms. I hope our Year 9 students have enjoyed their courses this year, and that they are looking forward to specialising further next year.
Our Year 10 students started the year in their specialised STEM Futures courses, Future Materials and Journey to Earth X, and have finished the year in their SL and HL Diploma Preparation Courses which are preparing them for Chemistry and Physics next year. In both DPP Chemistry and Physics, students have learned some essential skills in these disciplines, and we hope our Year 10 students are feeling prepared for their Diploma courses which start at the beginning of next year.
Physical Sciences DP News
Our Year 11 students are now halfway through their Diploma and have recently spent considerable time focussing on their IAs. Physics students have undertaken their research for their IA this term and have now written up their final investigation for teacher feedback. Chemistry students have been preparing their IA experimental methodologies so that when they return next year, they can collect data in Term 1. If you have a student in either Physics or Chemistry – ask them about their experiment and about the theory behind it – you will hear some extremely interesting, meaningful and real-world scientific research.
STEM Seminar News
This year we had eight wonderful STEM Seminars presented by university researchers. The aim of these seminars is to engage our students with extra-curricular real-world science problems and solutions, to inspire our students to think outside the box, and to show them how important creativity is in science careers.
This year saw guest speakers from many different STEM fields present on topics such as Astrobiology, intelligent autonomous agents, electron microscopy for the study of rechargeable battery materials, and the life of a physicist from the Australian Institute of Physics. In each seminar we had over 60 Year 7-12 students attend, sometimes as many as 100, and the level of questions from our students at the end of each seminar was outstanding.
We finished off the year with two wonderful presentations this term: the first on how superworms can help to solve our plastic waste crisis; the second exploring the cosmos by bridging cultural astronomy and supermassive black holes. If your student wishes to come along to a seminar next year, they absolutely can - all students are invited; they just need to look out for the posters and advertising during the year.
Science Teachers Association Queensland (STAQ) Science Competition 2023 Results
The Science Teachers Association of Queensland (STAQ) holds an annual competition for students to enter their science, mathematics and engineering investigations and projects. Every year, QASMT enters outstanding projects form our students in the investigation and communications categories. Many Year 12 students enter their science and mathematics IAs and EEs. This year, we entered more than 35 projects for students in Years 8 -12. Some of these projects were individual entries and some were group entries. We were recently notified that 30 QASMT students had received a prize in the 2023 competition.
Notable winners in Science were:
First Place Poster: Rina
Second Place Poster: Emily
Third Place Poster: Lawrence, Arjun, Gabriel
First Environmental Action Project: Lana, Jua
Second Place Scientific Investigations: Rig, Kelvin
Bursary Winners:
Australian Acoustical Society Bursary: Jenny, Callum, Hanel, James, Dami
Australian Soil Science Bursary: Justin
Australian Society of Biochemistry and Molecular Biology Bursary: Jua
Royal Australian Chemical Institute Bursary: Justin, Lawrence, Arjun, Gabriel, Lana

All students are encouraged to work towards entering the STAQ Science Competition 2024. Students should have a chat with their Science and Mathematics teachers about possible projects.
Thank you
I would like to take this opportunity to thank all of the Physical Sciences teaching and lab staff for the enthusiasm and joy for science that they share with all of our students. It is wonderful to work with such a collaborative, hard-working and committed team. I know that our students and school community appreciate everything that you do. I wish you all a happy holiday and a well-earned, restful, and recharging break.
Saengdao Philavane, Acting Head of Department Physical Sciences
From the Department of Life Sciences
Just like that, 2023 is coming to a close. This a fantastic time to reflect on what an eventful year it has been at QASMT.
We said goodbye to our Year 12s and wished them all the best for their future journeys, and our Year 7s have finished their first big year! We are definitely ready for a break and are looking forward to what 2024 will bring.
Year 7
Year 7 students channelled their inner David Attenborough, and spent the term learning about ecosystems, habitats and animal adaptations. They then investigated the impacts on ecosystems, in particular invasive species. They focussed their attention toward the Arid Environment Recovery Project Case Study, where they applied all their knowledge and understanding to analyse data and investigate impacts. Overall, Year 7s have had a great first year at QASMT.
Year 8
Students spent the term learning about rocks and how our understanding of geology applies in industry and plate tectonics. In particular, they looked at different types of mines and how each mine can be rehabilitated. They finished the term with an engineering design project looking at designing and developing an earthquake proof building.
STEM Futures
Year 9 Sustainable Futures students finished exploring Sustainable Development Goal #11 "Make cities and human settlements inclusive, safe, resilient and sustainable" and became future city developers this term. They had to identify a current issue that their chosen city aspect has. For example, students that chose water management explored concepts around water production through desalination and greywater recycling. They also looked at affordability for the consumer. Each group then developed a 'mini build' that focused on solutions to their current issue. Students evaluated their solutions to see whether it would work on a larger scale. They all put their builds together to make one big city of the future.
Year 10
Biology students had a taste of the Diploma Programme in their Higher Level (HL) and Standard Level (SL) subjects. Students explored evolution, speciation and different body systems with HL students extending their learning to plant systems as well.
Environmental Science students finished the Environmental Investigation on human impact on different waterways.
Year 11
Biology students have finished their final IA data collection and I would like to thank their dedicated teachers for putting in a lot of extra time to support the students through this process. The team have gone above and beyond to ensure that our students are successful.
Environmental Science Students have been busy preparing for their final IA data collection. We have a lot of students making use of our new field work backpacks to ensure that they can collect primary data out in nature.
Kids STEM Convention
In Week 2 of the term, Year 7 students who participated in the Kids STEM Convention celebrated their projects with almost 300 other students from around Brisbane. They proudly and confidently presented their projects to an array of judges.
Congratulations to Prana, Areesha, Tasneem and Kashvi who won the sub-category award "Meeting Future Challenges" in the Design and Engineering Technology category.
Also, congratulations to Aneesh, Damai, Eramyah, Aarav, Jay and Dewan who all won encouragement awards in the Science category.
Biotech Futures Symposium
On Monday 23rd October, three of our Year 11 students - Hermaan, Sonny and Harry presented at the National BIOtech Futures Conference in Sydney. Their product design focused on the development of a mask delivery system for antiviral medication. They had three minutes to present to a panel of academic judges and then answer subsequent questions. While they didn't place, they should be extremely proud of their efforts. To present at a national competition is a great achievement.
Lord Mayor's Young Environmental Leadership Network
On Wednesday 8th November, Aaron, Sara and Claire presented at the Lord Mayor's Young Environmental Leadership Network (LMYELN) Graduation Showcase. They wowed their audience with their project on education waste management at QASMT. They even spent time talking with a number of Local MPs as well as the Lord Mayor Adrian Schrinner. They have worked extremely hard this year on their project and should be extremely proud of their efforts.
"Embrace failure. Missteps and roadblocks are inevitable but are ultimately an opportunity to learn, pivot, and go after your goals with new perspective" – Jenny Fleiss
Vanessa Bermingham, Head of Department Life Sciences
From the Department of Mathematics
Term 4 was a big term, with competition certificates presented, many concepts investigated in lessons, escape rooms, final exams for our Year 12s, and assessments to culminate learning in subjects.
In the Classroom
Year 7 and 8 students have completed interesting real-life application assessments (Criterion D). Being able to read and critically analyse food labels in terms of recommended dietary requirements was part of a Year 7 assessment covering fractions, percentage and ratios. Year 8 students have developed a research question and analysed data on different health and wellbeing variables to see if there is any relationship between the categorical and numerical data provided to them. Probability patterns were the challenge for Year 9 students to investigate in their second Criterion B assessment for the year.
Year 10s became proficient with using online programs, along with their quadratic knowledge, to model bridges. The skills used for this assignment, in particular the format and style of writing, will be very beneficial for the Diploma Programme Internal Assessments (IAs).
Year 11 HL students in both AA (Analysis and Approaches) and AI (Application and Interpretation) have had their first try at a Paper 3, which is an investigative style of assessment. The AI SL students started drafting their final IAs which will be due in Term 1 next year.
Congratulations to our Year 12s who worked hard over the past two years so that they were fully prepared for their November exams. I look forward to seeing excellent results and wish them every success in the future.
Enrichment and Competition News
The term started with entering students into the Mathematical Investigation section of the STAQ Science Contest (Science Teachers Association of Queensland). This year we had a record number of entrants, which is fantastic to see. We also had great success with the following wins:
Mathematical Investigation Years 7-8:
1st – Henry
Mathematical Investigation Years 9-10:
2nd – Yvette
Mathematical Investigation Year s11-12:
1st - Aratrik
2nd – Leon
3rd- Adarsh
Highly Commended – Callum, Kelvin and Tina
A special congratulations also to an alumni student, Ishaan, for his first place in the National Mathematics Talent Quest for his exploration on the length of the Centenary Highway.
In Week 4 we had a team of three students (Aimee, Daisy and Melissa) compete in the State Final of the QAMT (Queensland Association of Mathematics Teachers) Years 7/8 Maths Quiz. Sixteen teams from all over the state were challenged in five rounds – estimation, speed, individual response, relay and general knowledge. Congratulations to the students for placing 11th!
In Week 6, the Maths Ambassadors held their final Escape Room for the year which once again proved very popular.
Results (and certificates) are in for a number of competitions held in Term 3:
ICAS Mathematics competition: 1 Medal, 14 High Distinctions and 142 Distinctions.
AMC (Australian Mathematics Competition): 8 Prizes (James, Monica, Dominic, Ethan, Isaac, Dennis, Ian and Siddharth), 60 High Distinctions and 327 Distinctions. Congratulations to Ian for his award of Best in School which is a very impressive achievement.
AIMO (Australian Intermediate Mathematical Olympiad) - 2 High Distinctions (Isaac, Siddharth) and 3 Distinctions. Congratulations to these students, as well as the other 7 students, for taking on this four hour challenge to solve ten problems.
Congratulations to all students for being risk takers, inquirers and thinkers in taking part in the various enrichment opportunities on offer.
This is my last term as Head of Mathematics at QASMT. I would like to take this opportunity to thank the Maths Teaching Team for their hard work and dedication to continually working to improve student outcomes. To the students, congratulations for always striving to do your best and being engaged in your maths lessons. Parents, thank you for supporting your student and their teachers to ensure they get the best results that they can achieve. It has been such a pleasure to work at QASMT for the past 14 years.
I wish everyone a restful and well-earned summer break.
Jane Gorman, Head of Department Mathematics

From Education Outside of the Classroom (EOTC)
It's been an eventful term for EOTC.
Our students have been engaged in a number of activities, showcasing their talents on the courts during the Junior Schools Cup, crafting fitness and dance routines in Physical and Health Education, and witnessing the Year 11 cohort culminate their inaugural year of CAS. It has been a whirlwind of involvement and accomplishments across various domains.
Volleyball Extension – Junior Schools Cup
The Junior Schools Cup unfolded over three exciting days, showcasing our Year 7 and 8 boys and girls volleyball across various venues on the Gold Coast.
For our Year 7 girls, this tournament marked the beginning of their volleyball journey, yet they displayed remarkable tenacity, securing an admirable 5th position in their division. Their achievement speaks volumes, especially considering their recent initiation into the sport. It was a delightful experience for these girls to witness and compete in such a high-calibre volleyball event.
Meanwhile, our Year 8 girls ventured into Division 1, facing formidable opponents like Redlands and Capalaba. Despite the fierce competition, they showcased resilience and potential in every match. Their placement in the middle of their division is testament to their dedication, representing QASMT with unwavering pride.
The Year 8 boys embraced the challenge of the highest division – honours, confronting volleyball powerhouses like Craigslea and Stretton. Despite the tough competition, the boys exhibited commendable skills, holding their ground admirably and securing a commendable mid-table position.
In testament to our collective effort, I'm thrilled to announce that QASMT secured the impressive 14th rank out of 151 schools in Queensland for the Champion Schools Volleyball Tournaments. This significant improvement from our last year's commendable 25th position speaks volumes about the relentless dedication of our coaches and the exceptional performance of our students in the volleyball extension program. Huge congratulations to all involved for this incredible achievement.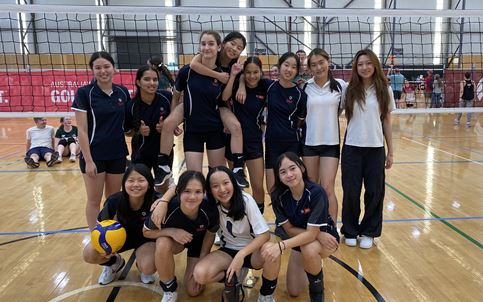 QASMT Cricket Triumph
The success continues for the QASMT cricket team for their remarkable victory over Yeronga in a thrilling match, clinching a well-deserved win by 19 runs.
The team, under the leadership of Captain Shlok "Slasher" Dani, showcased exceptional skills on the field. Notably, Dani's impressive 44 runs, accompanied by Maurya's commanding 56 runs, contributed significantly to the team's success. Furthermore, a special mention goes to the courageous Naisha from Year 8, who fearlessly opened the batting against Yeronga's senior boys' pace attack, displaying remarkable skill and determination.
In a riveting display in the field, Shaurya delivered a devastating spell of pace bowling, securing an impressive haul of three wickets for a mere four runs. Nagpal received commendable support from Avighna, Jayani, and Tejas, who collectively bolstered the team's performance.
This victory is a testament to the dedication and effort of all the players who exhibited outstanding sportsmanship and skill throughout the match. A special acknowledgment goes to Mr. "Cricket" Meyer for managing the match, ensuring a memorable experience for everyone involved.
Once again, congratulations to the entire QASMT cricket team for their exceptional effort and achievement on the field!
Sports Ambassadors
A resounding congratulations to the Sports Ambassador team for their exceptional dedication and contributions throughout the 2023 year. Their commitment has left a mark, establishing a remarkable legacy that resonates within our school community.
The 2024 Sports Ambassador team embarked on their leadership journey by organising a spirited staff versus students volleyball match. Though the outcome favoured the staff, this event marked a promising beginning to their tenure, showcasing their enthusiasm and initiative in fostering community engagement through sports.
The upcoming year holds exciting prospects as the 2024 team has already set the wheels in motion, planning a series of engaging activities. We eagerly anticipate their future initiatives, which promise to further enrich our school community. Stay tuned for what promises to be an exciting array of events and activities orchestrated by our dynamic Sports Ambassador team.
Chess Tournament
QASMT's involvement in the Gardiner Chess Brisbane Individual Age Championship Tournament was a resounding success, thanks to the dedication of our 12 enthusiastic participants. Their commitment showcased QASMT's chess skills and re-invigorated our chess community.
This victory has sparked renewed determination within our chess program. Inspired by our students' passion, we aim to elevate our position in Brisbane's chess scene and provide more opportunities for learning and competition in 2024 – stay tuned!
QASMT celebrates our chess stars' achievements and looks forward to an even brighter chess future, shaped by strategic thinking and teamwork.
Welcome to CAS Year 10s
Our Year 10 students were recently introduced to the Creativity, Activity, Service program, preparing them for their upcoming CAS journey. Through an introductory presentation, students learned about the program's significance in shaping well-rounded IB learners.
The session highlighted CAS requirements and its role in complementing academic learning and focused on encouraging diverse avenues within CAS. We hope that CAS will be a fulfilling and enriching journey for Year 10s, promoting personal growth and a deeper connection to the world around them.
I look forward to collaborating with our Year 10 students as we commence our CAS journey together next year!
Curriculum – Year 7 and 8 Spotlight
The Year 7 students have evolved into fitness enthusiasts this term, showcasing remarkable teamwork and communication skills. Their task was to devise fitness routines tailored to improve specific fitness components, identified as weaknesses from earlier fitness assessments. Collaborating within their groups, they orchestrated intricate routines utilising various movement strategies, demonstrating synchronization, timing, and creativity. Each year we witness an elevation in the quality of these routines, with some groups surpassing expectations.
Meanwhile, Year 8 students collaborated to create dance routines in their preferred genres. The school buzzed with their vibrant energy as they practiced their unique routines, showcasing dedication and teamwork. Each group poured their passion into crafting unique and captivating performances reflective of their chosen styles.
These experiences in Physical and Health Education foster not just fitness or dance skills but also teamwork and creativity, enriching our students' overall wellbeing.
Yanah Floridis, Head of Education Outside the Classroom
From the House Deans
Year 9 Journey Camp
Year 9 students embarked on an exciting four-day camp in Week 2 of Term 4 to Camp Lawrence, located by the picturesque Lake Moogerah. This expedition was full of opportunities for us to connect, face challenges head-on, and test our limits both mentally and physically. However, what truly left an impression were the stunning views that surrounded us - from mesmerising sunrises to camping under starlit nights - each day was a visual treat.
Amidst this breathtaking backdrop, we engaged in a variety of activities, whether it was casting lines to catch Australian Bass, holding on for an adrenaline-pumping tubing experience on the water, or conquering the heights of Mt Edwards, the atmosphere was filled with laughter and conversations as we supported one another. The bonds we forged during our time at the camp are something we cherish deeply. We hope these connections will not only last throughout our senior years but also have the potential to last well into the future. Alea and Charlie, Year 9 Academy Captains
Year 9 Calling Ceremony
Following the camp, the Year 9 students participated in a Calling ceremony to conclude the Journey program. This unique event allowed students to reflect on their life journey, identifying attitudes, behaviours, mindsets, and habits hindering their potential. They then wrote down these insights on a commitment card, pledging to let go of the inhibiting factors. As a symbolic gesture during the ceremony, they discarded their card into a fire pit, publicly declaring their intention to purge these immature habits. In recognition of their involvement in the program, students received a Journey badge. On each of the days, Ms Kath Kayrooz and Ms Cath De Freitas Pessoa, wrapped up the ceremony by inspiring and challenging the students as they embark on their journey into adulthood, and to let go of immature habits they wish to leave behind.
Year 12 Valedictory and Farewell
Term 4 saw our Year 12 students complete their final IB exams. This year our Year 12 students looked well rested and fully prepared for their exams. After a final exam on a Friday morning, we all gathered for our Senior Farewell Assembly. This assembly allows our community to take the time to laugh and celebrate our senior students' journey. Our 2023 seniors arrived in Year 10. We watched the teacher and student videos which are always very creative and funny. We also took a more emotional moment to remind ourselves of their immense impact.
That evening the school community came together at City Hall for the Year 12 Valedictory dinner. Our 2024 Academy Captains emceed the event. We were entertained by Year 12 musicians, a 2017 Alumni speech and a message from our Principal. It was a wonderful night to celebrate with parents who have also been huge supporters of our seniors journey.
Congratulations to our 2024 Leaders
Term 4 marks the time we congratulate our new QASMT Leadership Team. Congratulations to Anika, Gabriel, Joy and Abby who were badged as our 2024 Academy Captains. We also celebrate a number of portfolio and house captains.
Congratulations to the 2024 House Captains.
Agnesi – Amy and Eesha
Curie – Hana and Arjen
Da Vinci – Yijing and Krish
Franklin – Aimee and Renee
Hawking – Rhea and Samuel
Hollows – Oliver and Depthi
Jackson – Jesse and Samuel
Newton – Iris and Khushi
We look forward to supporting your growth as leaders while you serve our community.
House Charity
CanTeen is the only organisation in Australia dedicated to providing tailored support for young people impacted by cancer. CanTeen received $1200.00 from Da Vinci House and their efforts fundraising from their first and only bake sale. The entire house came together to bake, purchase and sell items all in the name of helping this impressive charity. https://www.canteen.org.au/
Agnesi House worked around the clock collecting toys, arts and craft supplies for the Children's Hospital Foundation. Agnesi's 'Fill the Van' campaign has spanned all houses and encouraged the whole QASMT community to contribute to this great cause. https://childrens.org.au/contact/
In continuation of their Term 1 bake sale fundraising efforts for the Miracle Babies Foundation - https://www.miraclebabies.org.au/, Newton house students and staff demonstrated their ongoing support by crocheting 180 beanies for the charity. Special thanks to Ms Reynolds and to the house student leaders for their combined efforts in guiding the crocheting efforts. These beanies will be donated to the charity for families with premature and sick newborns.
House Points
Each year all houses compete for two annual trophies. These trophies are our Spirit Cup and our House Champion Cup.
Congratulations to Da Vinci House for winning the Spirit Cup. The Spirit Cup point total is made up of War Cry placing and engagement activities.
1st Place Da Vinci
2nd Place Newton
3rd Place Agnesi
4th Place Curie and Hawking
6th Place Hollows
7th Place Jackson
8th Place Franklin
Congratulations to Da Vinci House for winning the annual House Championship. The House Championship is made up of attendance, academic awards, Athletics and Cross Country participation and event points.
1st Place Da Vinci
2nd Place Hawking
3rd Place Agnesi
4th Place Newton
5th Place Curie
6th Place Hollows
7th Place Jackson
8th Place Franklin
Mobile Phone Policy Update 2024
From 2024, in line with all other Department of Education schools, mobile phones must be 'away for the day' and students are not permitted to use mobile phones during school time. 'Away for the day' will support schools to maintain a strong focus on educational achievement, and student wellbeing and engagement by:
providing optimal learning and teaching environments.
encouraging increased face-to-face social interactions between students.
promoting the health and wellbeing of students through increased social interaction and physical activity.
reducing the potential for students to be exposed to the negative impacts of the digital world, resulting from unsafe or inappropriate technology use.
Mobile phones may be brought to the Academy; however, they must be switched off and not be visible at any time throughout the school day. Notifications on wearable devices, such as smartwatches, must be switched off so that phone calls, messages and other notifications cannot be sent or received during school hours. This also applies to student attendance at school activities, such as school sport, excursions and camps, unless otherwise determined by the Principal. Students are not permitted to bring any mobile phone or wearable device into an examination.
Phones and wearable devices are switched off and away for the day with the following exemptions:
QASMT Specific Exemptions
Teachers may give permission for students to use their mobile phone or wearable device in the classroom, for a specific and agreed educational purpose.

Payment at the refectory.
Individual Circumstances
Consideration of individual circumstances will be given to students who require temporary or ongoing exemptions to the Academy's local implementation approach, including where:
the mobile phone or wearable device is used by the student to monitor or manage a medical condition (in accordance with the Managing students' health support needs at school procedure).
the mobile phone or wearable device is used as an agreed reasonable adjustment for a student with disability or learning difficulties.
the mobile phone or wearable device is used by the student as an augmentative or alternative communication system or as an aid to access and participate in the environment, e.g., navigation or object/people identification applications.
the mobile phone or wearable device is used as an agreed adjustment for a student with English as an additional language or dialect.
the student has extenuating circumstances that necessitates the need for access to their mobile phone or wearable device during the school day, including (but not limited to) students who contribute financially to their household, independent students, and students who are primary carers for a child or family member, or
students who are applying for access arrangements and reasonable adjustments for assistive technology.
Students who are seeking to apply for exemption for individual circumstances should email the Principal through EAtoPrincipal@qasmt.eq.edu.au, providing a medical certificate and/or other supporting material to assist with the application for exemption.
Students are permitted to bring mobile phones and wearable devices to the Academy to:
support safe travel to and from the Academy.
make contact with parents, friends and part-time employers outside of the Academy day, and
be contacted about a person under their care.
During Academy hours, urgent communication between students and parents should be directed through the admin office. Non-urgent communication between students and parents should be done via email.
On behalf of the House Dean team, we wish everyone a safe, fun and restful holiday season.
Aileen Davis, House Dean Agnesi; Marc Wheeler, House Dean Curie; Stacy Wallace-Cunningham, House Dean Da Vinci; Ross Bray, House Dean Franklin; Becky Parker, House Dean Hawking; Mick Colquhoun, House Dean Hollows; Sam Weston, House Dean Jackson; and Deva Prasad, House Dean Newton.
From the Guidance Officers
This is a wonderful time of year when we reflect and appreciate all that has been experienced in yet another full year!
There have been so many stories of determination, perseverance and people working together to grow our QASMT community. Your curiosity and creativity have enabled us to find exciting solutions and pathways to achieving student goals. Thank you for your encouragement as we have explored together.
This term, our Year 10 students have completed a series of lessons on 'How to Choose". We explored career clusters, comparing universities, industry outlook and the basics of how does attending university work. There was a focus on building a career portfolio with things you can do at school and over the holidays. Our unit culminated with students reviewing and updating their SET (Senior Education and Training) Plans to best prepare for their transition to the Diploma Programme in the new year.
Congratulations to our graduating students, with many already accepting offers from universities around Australia! Students have embraced the opportunities of 2023, as seen by the many of them accessing the early offer schemes. All universities are offering flexible support services over the summer break and students of all year levels are encouraged to contact them to explore how they can support their learning and future planning.
Career Planning Resources and Events
AFR Rankings
"The Australian Financial Review published their inaugural Best Universities Ranking on Wednesday 22nd November, evaluating each Australian university in five areas:
Research performance
Global reputation
Student satisfaction
Career impact
Equity and access
Perhaps unsurprisingly, some familiar names crop up at the top of the list. But what exactly do these rankings mean, and how seriously should they be taken by prospective students?"
Congratulations to The University of Queensland for being recognised as Australia's best university in 2023! Read more at https://studyworkgrow.com.au/2023/11/22/university-rankings/
Rise for the World
The University of Queensland is a proud partner of Rise, an initiative of Schmidt Futures and the Rhodes Trust. Ambitious students aged 15-17 are invited to apply for Rise, a competitive program that features scholarships, mentorship, networking, and career development opportunities. Global Winners can even receive additional funding on their path towards solving humanity's most pressing problems.

Apply by: Wednesday 17 January 2024
In sync with the Rise challenge, UQ Ventures Discovery Program is offering free workshops to help students make a successful application this year. venturesdiscovery@uq.edu.au
Register interest: https://www.risefortheworld.org/apply-to-rise/?utm_source=university-of-queensland&utm_medium=newsletter&utm_content=Future
University Enrolment Timelines
When university offers are released (usually in January), students only have a few days to respond. Probably, they will need to accept the offer from the tertiary admissions centre (E.g. QTAC) AND enrol at the university. That's two steps. Students will only receive one offer at a time from a TAC but may receive multiple offers by applying interstate or by accessing early offer programs.
It is possible to accept multiple offers and enrol in several courses while waiting to see options and make a choice. However, it is essential that you withdraw from any unwanted courses before Census Date.
The Census date is:
the date which your enrolment is considered finalised for the semester.
the last date you can withdraw from a course (subject) without receiving a financial penalty. If you withdraw from a course (subject) after this date you will still be liable for any fees relating to the course (subject).
the last day for commonwealth supported students to submit their Request for Commonwealth Assistance Form.
the last date to make an upfront payment on your account. If you haven't paid by this date, your enrolment will be cancelled, and you will be notified in writing.
if you have set up HELP loan (HECS-Help, FEE-Help and SA-Help), your fees will defer shortly after this date.
If you have enrolled at more than one university (e.g. A Queensland university and an interstate university), be sure to cancel your unwanted enrolments before their census date to avoid financial penalties.
Holiday Wishes:
The Careers Office will finish the year on Thursday, 7 December. During the holidays, you can access career support through individual universities or the following services:
1300 467 822 – QTAC (for Queensland university application queries)
1300 275 822 – UAC (for NSW/ACT university application queries)
(03) 9926 1020 – VTAC (for Victoria university application queries)
Remember to explore the QASMT Digital Library "Career Education Resources" for current career planning information, including the latest documents from Study Work Grow and the Options Career Bulletins, or access our subscriptions directly with our QASMT code.
As we head into a season of holidays, it is vitally important that we all take time for family and rest. I encourage you all to prioritise time for reflection and rejuvenation in these coming weeks so that we can all feel refreshed for whatever 2024 may hold.
For a smile, you might like to consider these 9 unusual Christmas jobs: https://studyworkgrow.com.au/2023/11/23/9-unusual-christmas-jobs-to-consider/
Wishing you all a restful holiday!
Katrina Judge, Guidance Officer (Career Planning)
Holidays are here again!
I hope you are all able to take the time to enjoy some rest and relaxation during the break. It is important to build in some down time to recharge your batteries - this applies to staff, students, and our families - you too parents!
I have attached a link to the calendar for December Kindness below. These calendars have been shared during 2023 and will continue to be shared with the school community during 2024. The calendars provide a daily focus around different themes each month e.g., Mindful March, Friendly February etc.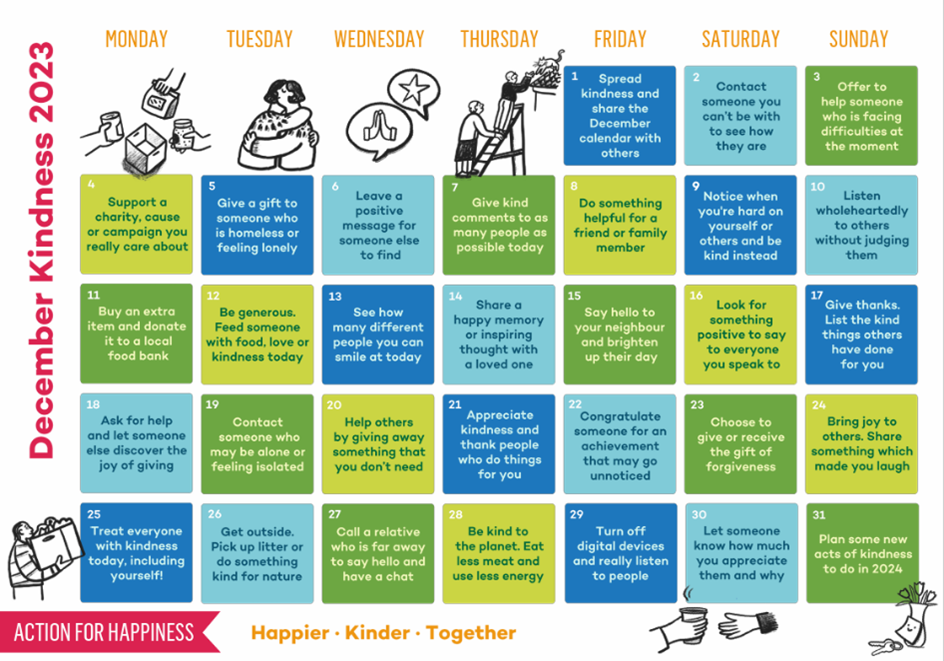 This month, December, we are encouraged to carry out small acts of kindness. This has been another difficult year of uncertainty and ups and downs for many of us. Kindness is contagious and helping others has been proven to make us feel better too! Let's try to focus on being generous with our time and attention rather than money - it's free and better for everyone, as well as our planet! You can view the December calendar here:
https://actionforhappiness.org/sites/default/files/Dec%202023.pdf
There is an app,' Action for Happiness' that you can download that links to the calendar and a daily feed of positiveness.
https://www.actionforhappiness.org/smartphone-app
The Action for Happiness app is based on the themes and actions from the monthly calendars and aims to give users a couple of friendly "nudges" each day - firstly that day's action in the morning and secondly an inspiring message towards the end of the day.
Community Support Services to access during the break
For our children:
For parents and community:
Stay safe over the break and be kind to yourself and each other.
Tara le Pla, Guidance Officer (Student Wellbeing)
From Instrumental Music and Vocal music
It has been a wonderful year of music making with significant progress made across our ensembles.
Thank you to our parents and caregivers who support our students with home practice and ensuring our musicians get to morning and afternoon rehearsals on time.
Thank you to our teachers this year who commit their time and energy into our musicians:
Sue Berti: Percussion and Brass
Amanda Cole: Choir
Neridah Oostenbroek: Strings
Teena Sullivan: Strings
Lissa Sullivan-Ward: Woodwind and Classroom Music
Greg Thompson: Strings and Classroom Music
Key dates confirmed for Instrumental Music in 2024:
Saturday 16 March Workshop Day with guest conductors
Thursday 16 May Evening Concert
Tuesday 6 August Evening Concert
Congratulations to Arts Ambassador Leonardo (Year 9), who has been accepted into the prestigious QSO Compose program. He will be working with mentors from the Queensland Symphony Orchestra (QSO) to compose a new piece that will be premiered at a public performance by QSO musicians at the ABC Studios in Southbank next year. This year, Leonardo has been enrolled in the STEM Futures Soundtrack Year 9 Classroom Music class and the composition CCA both led by Mr Thompson. Leonardo's contribution to the 'Sustainability Suite' by QASMT Student Composers for our orchestra premiered at the opening ceremony for ISSF 2023 in December at our Auditorium. Leonardo is part of our Instrumental Music program, as first violin in Chamber Strings.
The year has rounded out well, with a lot of our students involved in music events during the International Students' Science Fair 2023, which saw a wonderful collaboration in The Arts across dance, choral and music.
We are looking forward to another fantastic year of music making in 2024.
Gregory Thompson, Instrumental Music Coordinator
gdtho0@eq.edu.au

Summer hats