From Instrumental Music
x
x
Key Dates for your Calendar
Please ensure these two dates are in your calendar, as they are compulsory for all students to attend as Evening Concerts in the Auditorium:
Gregory Thompson, Instrumental Music Coordinator
gdtho0@@eq.edu.au
From the Director of Senior Years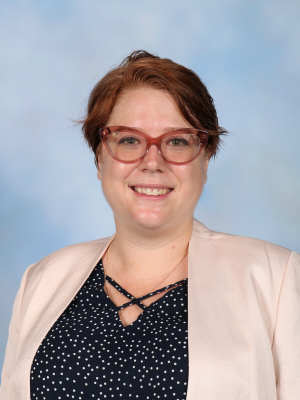 x
x
Rebecca Skarshewski, Director of Senior Years
From Education Outside of the Classroom (EOTC)
x
x
Yanah Floridis - Head of Department Education Outside the Classroom
From the House Dean of Jackson
x
x
Victoria Snell, House Dean Jackson
From the House Dean of Hollows
x
x
Please direct any queries you may have, regarding Hollows House, to me via mjcol3@eq.edu.au.

Michael Colquhoun, House Dean of Hollows
From the P&C
The Parents and Citizens Association (P&C) aims to help enrich every student's experience by supporting Queensland Academy for Science Mathematics and Technology (QASMT) events, activities and projects. The P&C provides a platform for parents to contribute to the success of QASMT with as much or as little time as you can spare to volunteer.
If you would like to join the P&C send us an email via qasmtpandc@gmail.com
Message from the P&C President
Thank you to all parents who attended our AGM and first General Meeting for 2021. P&C Executive Officers elected for this year are:
President: Winand D'Souza;
VP: Alwin Chan;
Secretary: Rubie Noronha;
Treasurer: Samantha Jones.
In the weeks ahead we will be asking P&C members to come forward to participate in the following Support and Working groups:
Robotics and Technology;
Music;
Transport and Traffic;
Events;
Grants and Fundraising.
As you are aware, our school community has been impacted by news in the media of the possibility of relocation of QASMT. It has been fantastic to see everyone coming together and supporting efforts to keep our school where it is. Please keep sending your messages in to the influencers and decision makers.
Please sign our petition:
https://www.parliament.qld.gov.au/work-of-assembly/petitions/petition-details?id=3489
Thank you for your continued engagement and support for our wonderful school.
Winand D'Souza, QASMT P&C President
CLICK ON THE LINKS BELOW TO LEARN MORE ABOUT THE P&C:
Facebook - closed group for parents, peer support/discussion, news, event details, resources and photos
PandC Association - P&C web page introduction, member details and contacts.
QASMT P&C FUNDRAISING
The QASMT P&C would like to thank the sponsors below,
who pay to advertise their services at the back of our newsletters.
All advertising queries should be directed to the P&C via email (qasmtpandc@gmail.com).
From Corporate Services
Refectory
This term, the refurbishment of the Refectory was completed, to include a Senior Cafeteria and a Tuckshop. The Refectory is open every day from 7.00am – 3.00pm for all school students, and offers a variety of freshly-made and nutritious food; including daily specials, vegetarian options, hot food, sandwiches, muffins, snacks, fruit and drinks.
Commencing in Term 2, a variety of breakfast items will be available, as well as freshly prepared milkshakes.
It is recommended that students order their food online through Flexischools, an easy and quick online payment and ordering system, which ensures students receive their preferred menu item. Flexischool orders for same day delivery, need to be completed online before 8.00am.

Click to log in or register a new account for Flexischools
From Chef Mark Cohen
"We have reinvented the operation of our Refectory to produce high quality café and restaurant style food at affordable prices. The key to success is by offering a variety of healthy balanced menu items, with our focus on sustaining young minds for the learning day. Most products are made fresh on site, from our curry paste to our slices. This term our focus has been on our hot healthy meals, ranging from fried rice, to laksa and our Italian pasta specials."
The Corporate Services Team values feedback about our facilities, so if your child has anything to report or advise, please email facilitiesrequest@qasmt.eq.edu.au.
Corporate Services Team - Sharon Prentice and Kelli Gallagher
School Captains
This term, our school captains featured in the digital Courier Mail article, "Southeast Qld School Captains of 2021 Reveal Plans for 2021", sharing their vision for the upcoming year. Read about their hopes for 2021 below.
Moving Billboards
Over the coming holiday, our Academy vehicles will be wrapped in our school identity, to continue to raise awareness of our Academy, among the wider community.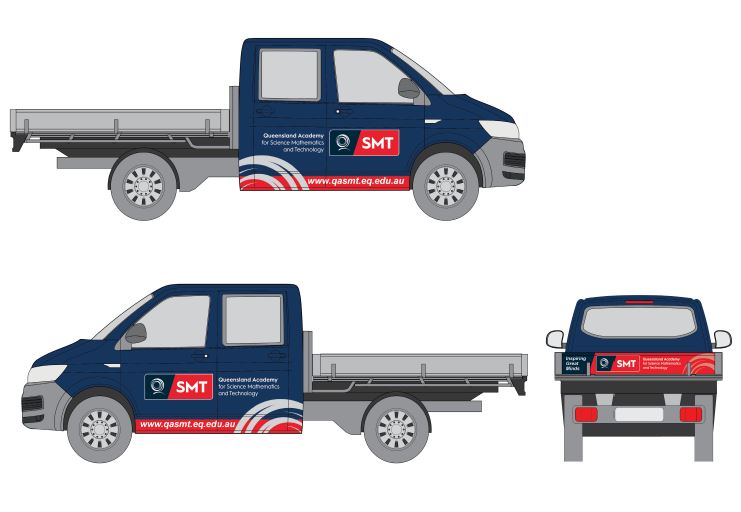 The School Marketing Team wishes you all a restful and joyous holiday, and can be contacted via email communications@qasmt.eq.edu.au.
School Marketing Team - Kirsten Smallcombe, Alice England, Katie Casey, Grace Cabot
The School Marketing Team regularly posts to our social media networks. Keep up-to-date with all the happenings and achievements at QASMT by following:
From the Guidance Officers
From the Guidance Officer (Career Planning)
x
x
Katrina Judge, Guidance Officer (Career Planning)
kjudg12@eq.edu.au
From the Guidance Officer (Unique Learnings)
x
x
I can be contacted via cmcad10@eq.edu.au or (07) 3377 9333.
Key tips for wellbeing from Headspace Australia:
Get enough sleep. Sleeping well is good for physical and mental health.
Eat well. Good nutrition can assist general health and wellbeing. Drinking an adequate amount of water each day is also beneficial to wellbeing.
Maintain your hobbies. Keep doing what you love to do. You may enjoy sport, or playing the piano or chess. Engaging in hobbies which you enjoy is beneficial for stress management.
Exercise. Staying active can help you to sleep better, manage stress and boost your mood.
Maintain connections. Spending time with family, friends, and pets can be instrumental in supporting your mental health and wellbeing.
(Headspace, 2021)
Chantel Mageros, Guidance Officer (Unique Learnings)
cmcad10@eq.edu.au
From the House Dean of Newton
x
x
Deva Prasad, House Dean Newton
From the House Dean of Hawking
x
x
Should you need anything please do not hesitate to contact me via rbrow477@eq.edu.au or extension number 382.
Rebecca Parker, House Dean Hawking
From the House Dean of Franklin
x
x
From the House Dean of Da Vinci
x
x
Stacy Wallace-Cunningham, House Dean Da Vinci
From the House Dean of Curie
x
x
If you need to contact me please don't hesitate to do so via dfann6@eq.edu.au.
Dean Fanning, House Dean Curie
From the House Dean of Agnesi
x
x
Please don't hesitate to contact me via email adavi581@eq.edu.au.
Aileen Davis, House Dean Agnesi
From the Department of Mathematics
x.
x
Jane Gorman, Head of Department Mathematics
From the Department of Life Sciences
x
x
x
Vanessa Bermingham, Head of Department Life Sciences Foundation
From Life Sciences - Biology

x
Esme Hatchell, Head of Department Life Sciences Biology
From the Department of Physical Sciences
x
x
x
Catherine de Freitas Pessoa, Head of Department Physical Sciences
From the Department of Individuals and Society
x
x
Lyle Fredericksen, Head of Department Individuals & Societies
From the Department of Technology and the Arts
x
x
Madeleine Brookes, Head of Department Technology and The Arts
From the Department of Language Acquisition
ようこそ! Wilkommen! Bienvenue! Bienvenidos! salvete! Welcome!
x
またね ! Bis später! A bientôt! Hasta la vista! valete! See you soon!
Sabrina Schmid, Head of Department Language Acquisition